How to make more time for yourself and for what's important for you and reach your objectives.

How many times did you try getting a moment for yourself and what's important for you?
How many times did you use that moment for your health and physical movement?
The need for #activemetime came because of the many years that I was so busy and did not really get time for myself and for moving as I used to before having kids and a very busy job.
I was tired of being always tired. I felt overwhelmed because of the guilt of not having healthy habits. I was fed up to give time to others and not give time to myself.
So, I started running and it felt damn good. And I continued. And it felt good. But at a certain point I started losing motivation and as a coach I looked for strategies to help me in continuing with my healthy habit of running.
And this is how a peer group was born. I created a group of people that wanted to support each other and encourage over the time of 8 weeks and we all had amazing results. Check them below.
A new group starts on January 25th 2021. Do you want to join?
Drop me an email at lidia@uptitude.it
---
#activemetime challenge exceeded my expectations. The decision to be a part of it was the best. I succeded not only to start an #activemetime routine but I feel it's already a part of my daily life. I'm feeling more energized, stronger, healthier and happier!😀 I'm really grateful for the hole experince which made me realise were I stand and how full of resources I am to live a happy life. Thank you for keeping me accountable, getting me out of the confort zone and making me change for the better! 🙏 Anca
---
ActiveMeTime challenge is a 8 weeks Mastermind Group where we support each other and contribute in reaching our health and exercise objectives. All with the help of Lidia, the coach that will challenge you every week with new content to go deeper and act on every aspect that can help you in getting results.
What's inside of the Program?
It's a great combination between framework and support.
You will have:
8 weeks of challenges, every week one challenge and 20 minutes videos
Coach's support anytime you need in the Whatsapp group
A nutrition coach and a Sports Coach that will be offering their support
A small group of 15 people to be sure that you get personalized support
5 live video calls, real support, work on different topics and group coaching
one individual coaching session with the coach as a prize
the support group – get help and help others
Do you also want to join and be part of this exclusive group of 15 people that reach their objectives?
Drop me an email at lidia@uptitude.it
---
#activemetime is a wonderful program that puts you life in order and helps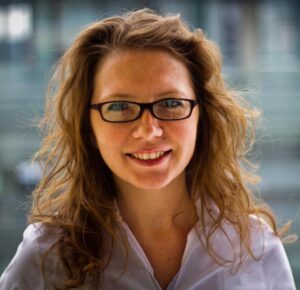 you to set clear objectives to have time for your mind, body and soul. During the program I started to have 30 min each day for waking/running, to eat healthier and manage my sabotaging thoughts. I feel now more confident in myself, more powerful to succeed in my business and to have a healthy body. Lidia is a great coach that gives you guidance and has a special gift in helping you to set up and achieve your objectives! Highly recommend #activemetime and Lidia! Alina
---
The 8 weeks are:
Work on setting up objectives
How to eliminate negative emotions – and we do a live call on eliminating the guilt
How to work on limiting beliefs
Perfection and raising self-esteem
Time management and focusing on important things
Nutrition to get more energy: body, mind and soul
Healing the inner child
Rewarding and Celebrating
Do the topics above seem interesting?
Imagine how it is receiving a video from Lidia every week with specific tools and tips on each topic. 
Drop me an email at lidia@uptitude.it
---
And guess what! We also have a Nutrition Coach and a Sports Coach that will be there for us and support us all the way!
Carmelina Zullo, Wellness Coach
Carmelina has spent her life engaged in learning and teaching languages, art, self-expression and the healing arts. She is specialized in guiding individuals towards the transformation of their eating habits and the perception of Self in order to reach an optimal state of wellbeing.
When living in New York, she attended a course in nutrition at the Academy of Healing and Nutrition, and qualified as Health and Nutrition Coach in 2010.
In her continuous search for optimal health she got to study healing modalities like EFT (Emotional Freedom Technique), BodyTalk, Reiki, and Energy Medicine.
She organizes cooking classes with the purpose of teaching about good and healing food, and she writes a Blog in Italian about healthy recipes (melapistacchio.wordpress.com).
At the moment she leaves in Italy, Verona, where she works as freelance Wellness Coach for WorkPlace Options and Lab5G.
---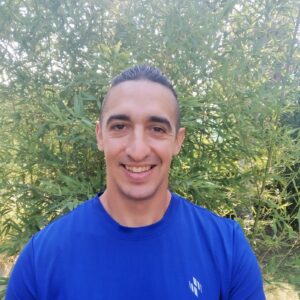 Iván Andrés, Sports Coach
With more than 15-years of experience as a physiotherapist, Iván believes that the main tool of healing is in the self-knowledge. He helps people to "take responsibility" for their health through conscious and enjoyable movement. He loves nature, contemporary dance and improvisation, and is always looking for the next step to learn more about the human body.
Certifications:
Phisiotherapyst
NSCA PT
TRX PT
Global Fit Trainer
Precision Nutrion L1 Coach
Pilates MAT specialist
Animal Flow L2 instructor
GMB Trainer
Low Pressure Fitnes Head Coach
---
The new group starts on August 31st 2020. Do you want to join?
Drop me an email at lidia@uptitude.it
---
One of the most useful things for me was the regularity of contacts,
interactions and the weekly challenges. It helped to be part of a community instead of just me working towards my goal alone. The live sessions were very powerful and helpful too, because they helped me
work though some issues I have been carrying with me for a while and which were holding me back. Andrea
---
#Activemetime was an unexpected gift. I came across a post from Lidia
on the
very last day I could join the peer group and I wrote to her immediately, I felt it could be something really good for me. And I was right. I needed a community where I could feel supported and pushed to do better and I found it. Reading about their successes and failures motivates me to try and push myself. They help me a lot in my bad moments and cheer for me whenever I do my 2mm. Week by week I am gaining confidence and discovering more about myself. The weekly challenges have led me to be someone that, from zero, is now training 2/3 times a week and I am also paying more attention to my emotions, I am becoming more aware of what's going on inside me and how to cope with it. Doris
---
How I see the things, you have two options. You can decide now to take action or postpone it again until you will have it all. But 92% of people don't reach their goals because they either don't follow through or they don't have the support they need. #Activemetime has the tools and the framework and also the support you need! Do you want to be part of the 8%?
All this for only 194 eur for 2 months!
That is cheaper than a subscription to the gym.
That's only 3.20 eur/day.
Drop me an email at lidia@uptitude.it
Check more of our testimonials:
---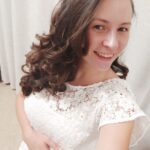 The coaching support group organised by Lidia effectively helped me in transitioning from a short two months maternity leave to going back to work. Her group coaching program was focused on key areas, such as: overcoming negative emotions, organising your time and developing healthy habits. With the support of other ladies in the program and gentle motivations from Lidia, I learned to organize my personal and professional time more efficiently whilst exclusively breastfeeding, I incorporated #activemetime in my already limited daily schedule and learned to balance motherhood together with a demanding professional role. As a key take away of this program was learning to approach myself with gentleness, care and respect. Mariana
---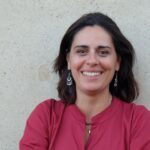 When I joined Activemetime I was having a hard time finding to take care of myself, eat properly and do regular physical activity. Thanks to the programme and to the peer group support I not only managed to start a diet and eat properly but I learnt that you can find time for yourself and for your health in every little moment across the day. It's just a matter of mindset and the peer group support is just amazing! So many ideas and strength coming from the others made it so much easier and fun! Thanks Lidia!!! Livia
---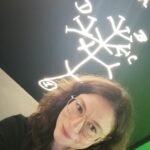 The 8 weeks activemetime program helped me a lot to rediscover myself, the activities that bring me joy and define my priorities to achieve greater work/life balance. At the end of the program I can say I became more confident, dealing better with stress and anxiety, heathier eating habits and more active. Doing the program with a group was a great added value, it kept me focused and connected thru the challenges and was so comforting to share experiences with the other girls. Lidia is a very gifted and energetic couch who consistently produced guidance, positive feedback and support to the group. Looking forward to level 2. Irina
---
I was very enthusiastic about the challenge initially, I wanted to have more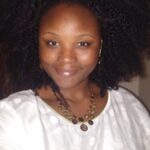 time for myself and move my body and be active. As a business owner, mom of a 2yo I thought I needed motivation and be part of a group to Challenge myself. I didn't just move more but I went into a journey of self-discovery and introspection that made the changes I made more sustainable. Having both (physical and psychological aspect) in a program is very rare, so this dimension was a huge bonus! Yayi
---
"ActiveMeTime" challenge was the perfect opportunity and setting to outline and work towar
ds self-care goals, especially after a harsh winter and several months of lockdown. Lidia is a very experienced coach and she managed to create a safe space for everyone to voice their needs, concerns and aspirations. This program allowed us to benefit from the support and motivation of a peer group, while also being individualized. It was inspiring, energising and an efficient way to ask the right questions at the right time. Thank you Lidia, Uptitude and everyone in the group! Martine
---
My experience with the #activemetime programme was very good so f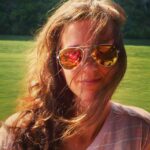 ar. I managed to fully reach two of my objectives already: respect regular running schedule and understand the source of my anger. For both, the design of the course (peer support) and the competence and knowledge of the coach (aka Lidia) were decisive. I am grateful for having the opportunity to take part in this challenge and looking forward to the next 4 weeks to come! Oana Man-Kesselheim, Entrepreneur, Cluj-Napoca, Romania
---
This 8 weeks Programm was like an unexpected multilevel present, because I got to know strong, beautiful ladies, wonderful persons full of knowledge and dedication.
Guided by Lidia Dogaru it provided me not only peer support, but also surprisingly expert advices on training and nutrition.
Each one of our video meetings was like a distance soul-party, where I got relaxing experience and succeed to charge my batteries. Although, I liked the most the 2mm approach:)) By this way I built some more healthy #activemetime habits. I'm feel glad for undertaking this journey. Mariela
---
#Activemetime was the perfect program that helped me regain my sport routine.
Lidia is an enthusiastic coach and she moderated with energy and kindness this group that was a safe environment from the very beginning. It became more and more a support group with every milestone we were reaching together.
The structure of the program was particularly useful as we started with defining personal objectives and we received weekly new information and challenges that brought us closer to objectives.
Special recognition and thank you to the other participants in the group. They were great source of information, inspiration and motivation. Tackling challenges together was funnier and more effective.
I totally recommend the experience of being part of #Activemetime. Iulia
---
Join us and get the results you need and deserve!