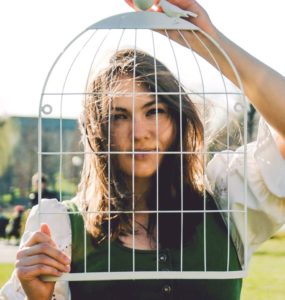 My open letter to « the avoidants of the world »
My dear,
From the first day we met, you were sending me mixed signals : once you were kind and focused on us, then cold and distant for a while.
I don't want to judge you or make you feel uncomfortable, but I see that you don't have the need to make progresses in a relationship, you are stuck in a sea of emotions and thoughts that prevent you to be happy.
You think you know what you want, but you are inflexible  and in a permanent search of an ideal partner that doesn't exist.
I know you won't be at ease with this letter, open communication is not your cup of tea.
But for me communication is the key to an amazing relationship and I know now what I want : I want a guy who is able to talk even when it's difficult to do so, a guy that cares for my feelings and needs.
I need closeness and you give me distance, I need consistency and you give me ambiguity, I need emotional support and you don't even see when I am down or sad.
Instead of wandering inside your vicious cycle, just take time to see that intimacy and closeness will make you happy and make you feel accepted and safe.
At the end of the day it's not about meeting the wrong persons, it's about taking responsibility and control of your love life and looking inside of you and see what's going on. Ask yourself: why am I always running away and why am I keeping the other person "at arm's length"?
Love will come your way, if you let it in !
With an open heart,
….
Don't miss my last love letter to discover more about the sensitive, but caring anxious attachment !
Photo Credits to Andrei Melinte Photography
Please follow and like us: